The Grand Opening of 911 Restoration St. Charles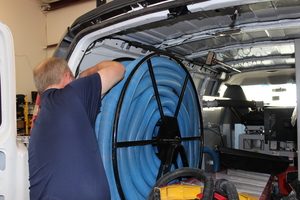 The grand opening of 911 Restoration St. Charles gives home and business owners in the area 24/7 remediation services they can rely on when they find themselves in the midst of a water emergency.
The branch has committed itself to serving the community by assisting people when they need it the most- during a home disaster. The entire staff is trained to cleanup and repair virtually any issue, such as a pipe burst, flooded basement, sewage overflow, fire or mold infestation.
As important as it is for the repair workers to get your home or business up and running after a disaster, there is also another priority that is even more important to the 911 Restoration St. Charles staff- customer service.
This new branch is looking forward to proving to you just how dedicated their staff will be to you and your family, because when it comes to home restoration, keeping your wellbeing in tact is the most important thing.
We understand that when you reach out to our company it is because you are in dire straits, and we hope that by staying available around the clock we can keep you calm during this chaotic time and give you peace of mind by reassuring you that you have just called the most capable company in the industry.
Through our unwavering customer support and decades of experience, the 911 Restoration family is confident that they can get you back on your feet and give you the fresh start you deserve after a disaster has affected your home or business.
Every member of this entire branch is excited to give back to their community in a way that will show real results and literally change lives, so call 911 Restoration St. Charles the next time you find yourself facing water damage or mold on your property, and we will go the extra mile to make sure you are taken care of today!