Water Damage in St. Charles
911 Restoration of St. Charles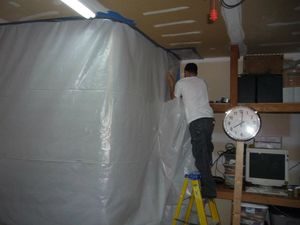 Homeowners know that water damage is a common occurrence, and when they need fast action, they can call the water damage St. Charles experts at 911 Restoration of St. Charles, even if it is the middle of the night.
Our water damage St. Charles team are available 24/7/365, so you never have to wait long for assistance. In fact, water damage St. Charles staff makes sure to get our crew members to your home within 45 minutes of receiving your call.
When you hire our professionals you can be sure that our water damage St. Charles team is licensed, bonded and insured to remediate the following issues:
Remediation of water damage
Water extraction and drying
Mold spore testing services
Fungus and mold infestation decontamination
Mildew deodorization
Toilet overflow sanitization
Black water cleanup
Deodorization services
Cleanup of tar and ash residue
Smoke stain cleanup and odor removal
Overall comprehensive disaster restoration
Our company works with IICRC certified technicians, so call us the moment you need assistance and our water damage St. Charles pros will give you a free home inspection the moment we arrive on the scene.
Service area map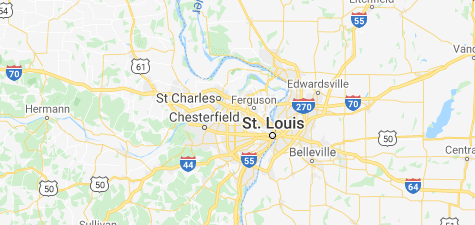 Water Damage Restoration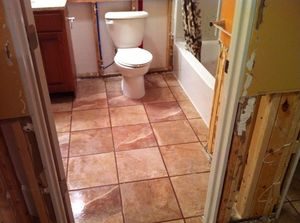 When you are affected by a pipe burst, leak or flood, homeowners can  immediately contact our water damage restoration St. Charles crew, and our unit will walk you through the entire remediation process.
Our staff members will even explain to you how to shut off the main water line to quickly stop the water from entering the home until we arrive and prevent further damage in your property.
The longer you wait to contact our water damage restoration St. Charles workers the greater chance that serious issues like mold growth and structural failure will occur, so reaching out to us immediately is key to a successful restoration job.
Even if you are unsure if you have a serious problem on your hands it is important to take proactive measures like fixing old plumbing, which is why our water damage restoration St. Charles techs will check the entire premises to find the source of the problem, with no risk to you, so call us today!
Client Testimonial
Sherry M.
"I would give them 6 stars if I could. I had to deal with a flood in my business, an absolute nightmare for every business owner. [911 Restoration] came right away, and they are so professional and efficient. Even after everything was done they followed up and made sure everything was back to normal. A+ customer service. Thank you!"
Sanitization Services & Disinfection Solutions
All of us here in St. Charles will need to work together to handle the coronavirus. Currently, there is no vaccine available for this virus. Treatment for the virus often requires hospitalization and the illness can be deadly in some cases. Fortunately, you can take steps to slow the spread of the virus. Make sure that you adhere to all quarantine requirements, self-isolate, and focus on keeping your property sanitized.
You can get professional help with sanitization services by contacting 911 Restoration of St. Charles. Our crews are trained to handle commercial and residential sanitization and disinfection. We base disinfection solutions on the most current guidelines issued by the EPA and the CDC. Techs focus on providing peace of mind for you, your employees, and your customers as we all deal with the coronavirus together. Contact us right now to set up sanitization services for your home or business in St. Charles.
Mold Removal
In order to reduce the chances of permanent damage, rot and mold growth, it is important to get our mold removal St. Charles operation to your home for fast drying and clean up services in cases involving water.
The longer floodwater sit on your property, the more likely it is that mold will grow, so the sooner our mold removal St. Charles workers get in there and conduct our free visual mold inspection, the better off your home will be.
Our members use the latest drying technology for pumping out water and drying the area, making the job as quick and efficient as possible. We will then begin procedures to remove all traces of mold.
So, call our mold removal St. Charles experts today, and our professionals will do whatever it takes to get your home free of all mold, fungus and mildew today!
Sewage Backup Cleanup
When you hire our sewage backup cleanup St. Charles specialists to cleanup a sewage issue you can be confident that our technicians are the most qualified workers in the industry to restore your home to its original condition.
We have many years of experience cleaning up black water issues which has giving us the skills that a company needs to mitigate literally any sewage disaster.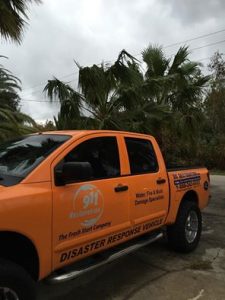 Our team uses the most advanced and up-to-date equipment in the industry to completely sanitize the area and repair the cause of the backup right at the source.
When you hire our sewage backup cleanup St. Charles technicians you can then rest assured that we will immediately take control of the situation and get your house fresh and clean in no time.
Fire Damage Restoration
When a fire affects your household the first thing you need to do is call the fire department. Once they have put out the flames, our fire damage restoration St. Charles staff will be there to begin the restoration process.
We understand that there are many different factors that contribute to fire damage, our technicians specialize in cleaning up all aspects of the issue, which includes smoke, ash, tar and even water damage.
Our fire damage restoration St. Charles team is acutely aware of how important it is to act fast when dealing with the aftermath of a fire, because the ash that is created can easily turn into tar, which can permanently stain and destroy the surface of the home, as well as items inside.
We also take special efforts to remove the smoke stains and odor, leaving your home smelling fresh and looking clean. So, if you have recently had a fire, call our fire damage restoration St. Charles agents today!
Disaster Restoration
We know how much you want your home returned to normal after a pipe burst, sewage overflow or fire, but our disaster remediation St. Charles staff also makes it a priority to be sure that your well-being is in tact.
It is overwhelming any time your living environment is disrupted, especially if it is due to a home disaster, and our disaster remediation St. Charles pros are sensitive to that.
We know that any time disaster strikes you will be in a vulnerable state of mind, and hope that by offering excellent customer service we relieve that emotional burden and keep you feeling optimistic about the outcome.
To keep your peace of mind we offer around the clock customer service to answer any questions you may have so we can relieve any of your concerns.
Call our disaster remediation St. Charles team at 911 Restoration St Charles when your home has been affected by any type of disaster and we will do our best to give you a fresh start today!