Fire Damage Restoration St. Charles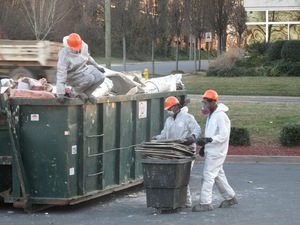 Home Fires can be overwhelming, which is why the fire damage restoration St. Charles pros at 911 Restoration of St. Charles are available 24/7/365 to receive your call when you need crews the most.
Our entire operation subscribes to the idea of around the clock service, and we never want homeowners to have to wait long for assistance, especially if you are calling us immediately after the fire has been put out.
In order to assist you as quickly as possible, our staff will schedule an appointment to get our workers to your home as soon as we can to begin the restoration efforts. We also want homeowners to be aware that we work with IICRC certified technicians, so you can feel confident in our qualifications.
Our repair workers are trained to use the most state-of-the-art equipment to mitigate the following causes of fire damage restoration:
Removal of tar residue
Ash cleanup
Restoration of charred flooring
Elimination of burnt possessions
Smoke stain removal
Complete comprehensive home repair
Water damage restoration
Fire extinguishing chemical remediation
Deodorization and smoke removal
With all of our experience in the field, you can feel comfortable calling us any time of the day or night, and our fire damage restoration St. Charles techs will be at your doorstep ready to get to work.
Once The Flames Have Been Quelled, Call Us To Cleanup The Rest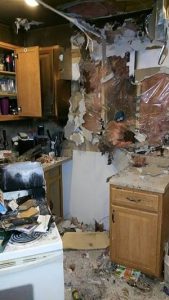 Once our fire damage restoration St. Charles workers are on the scene you can rest assured knowing that your home is in the most capable and experienced hands in the industry.
We understand the importance of quick and efficient service when it comes to fire and smoke, and our fire damage restoration St. Charles team goes to painstaking efforts to get your home looking as if there was never a fire to begin with.
We have so much experience that we know that if tar, smoke and ash sit too long to sit on the surfaces of the home and other items then the ash can cause a tar-like substance that can leave stains and a foul odor.
Our fire damage restoration St. Charles specialists want to get your home spotless, but we don't want to implement harsh chemicals, so we use eco-friendly cleaning agents to get your home looking and smelling fresh again.
It is a priority to our staff that you and your family are taken care of to the utmost degree, which requires that your living space is safe and smoke-free, so give us a call today!
We Will Be Your Guides Throughout The Fire Damage Restoration Process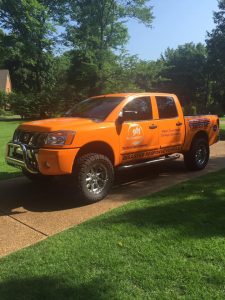 Along with helping you understand all the logistics of the remediation work at hand, our staff members also want you to know that we will be by your side to assist you with the financial end.
Our fire damage restoration St. Charles technicians want to make things go as smooth as possible, so we work with all types of insurance companies.
If you have never had to use your insurance for situations involving fire, we are aware of how difficult it may be to understand your policy, which is why our specialists will go over your policy with you.
Our fire damage restoration St. Charles pros will even file your entire claim for you, so you know that all the information has been submitted correctly, giving you the best chances at full coverage.
Keeping your out of pocket expenses low is important to us, so call our fire damage restoration St. Charles unit at 911 Restoration of St. Charles today to get affordable and exceptional mitigation services today.