Disaster Restoration St. Charles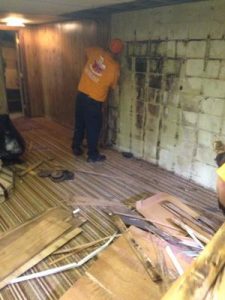 If your home has recently been affected by disaster, then it is necessary for you to reach out to the disaster restoration St. Charles team at 911 Restoration of St. Charles right away to get the help you deserve.
Whether you are dealing with storm damage, a kitchen fire or a water heater explosion, our disaster restoration St. Charles staff knows that this can be damaging to both the structure of the home, as well as the health of those living inside of it.
In order to keep you as safe as possible, our disaster restoration St. Charles technicians will always respond within 45 minutes of receiving your phone call.
We keep our phone lines available 24/7/365, so you can contact our disaster restoration St. Charles specialists to make an appointment for assistance the moment you discover that any type of disaster has impacted your household.
Our company works with IICRC certified technicians, so when you hire our disaster restoration St. Charles pros you can be completely confident in our ability to offer you comprehensive restoration efforts, including:
Remediation of water damage
Water extraction and drying
Mold spore testing services
Fungus and mold infestation decontamination
Mildew deodorization
Toilet overflow sanitization
Black water cleanup
Deodorization services
Cleanup of tar and ash residue
Smoke stain cleanup and odor removal
Overall comprehensive disaster restoration
You can trust us to get your home repaired quickly, because your safety is of the utmost importance to our staff, so call our disaster restoration St. Charles operation today.
We Will Tackle Any Disaster Restoration Job We Are Called To Handle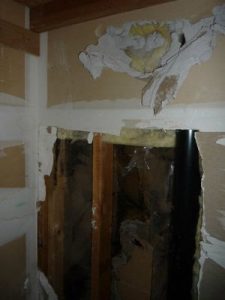 The disaster restoration St. Charles crew is backed by years of experience in the field, proving just how dedicated we are to the home restoration industry.
Our knowledge of the industry, coupled with the fact that our company is licensed, bonded, and insured, proves just how serious we are about demonstrating our dedication to your customers.
When we arrive to your household, we want homeowners to rest assure that the most capable hands are handling the situation. Our disaster restoration St. Charles professionals are also equipped with both the skills and equipment needed to get you back on track.
We understand that homeowners initially call experts because they are in need of disaster restoration efforts, but, just as importantly, when we arrive we offer exemplary customer service.
Your wellbeing is our main concern after a disaster has taken place, and we hope to keep that in tact by providing you with top-of-the-line remediation services that deal with everything, including flooding, storm damage, mold infestations, septic tank malfunctions and fires.
Our disaster restoration St. Charles staff know exactly where to look for when we arrive at the job site, so call us to get peace of mind concerning your home today.
Our Disaster Remediation Experts Will Help You Every Step of the Way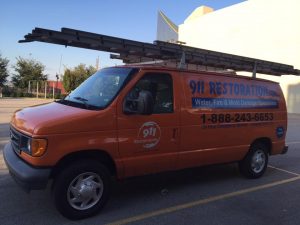 When we are on a job, our disaster restoration St. Charles specialists will help you with literally all aspects of the incident, which includes filing your insurance claim for you to make sure you get the coverage you deserve.
All insurance policies are different and cover different things. Most homeowner's insurance does not cover flooding or mold, while most do offer assistance with water damage, sewage and other disasters.
It is important to be able to prove that the damage was not caused due to negligence by the homeowner. This is why it is so crucial that you keep your home maintained all year round, as well as buy separate insurance policies that cover flooding and mold if you live in areas that you know are susceptible to those issues.
Our disaster restoration St. Charles crew is familiar with all these different types of policies, so you can trust us to handle your insurance paperwork and communicate with your provider to get you the best coverage possible.
We value professionalism and always put the customer first, so you can count on our repair workers to consistently offer affordable prices on all of our services, so you never have to worry if you have trouble getting coverage with your current policy.
Our disaster restoration St. Charles members at at 911 Restoration of St. Charles makes sure homeowners get the fresh start they deserve, so call us today!