About 911 Restoration St. Charles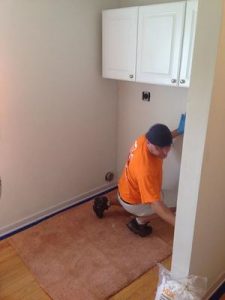 When Brian Hernandez opened 911 Restoration St. Charles he was already a solid member of the company family. He has been established with the Metro East branch for years now, giving him the experience needed to get St. Charles up and running smoothly.
Starting this new location gives Brian the understanding of what a community needs from a restoration company, and him and his team are fully equipped to handle any situation that comes their way.
Along with his wife Charlene, the duo splits the job between fieldwork and office work, with Charlene handling the later. The system they have developed allows them to always deliver fast and efficient water damage and disaster restoration service.
"I treat every home like it is one that I want to live in, so homeowners can be rest assured that no corners will be cut when I show up," he explains. This attentiveness is something that Brian's customers remember, which is a testament to how much emphasis he puts on customer service.
Serving business and homeowners during chaotic times when water emergencies befall their property is something that this husband and wife duo take seriously, and they aim to prove their dedication on every job they are on.
Brian and Charlene always want to give their customers the fresh start they need after water floods their office or mold infests their walls, so call 911 Restoration St. Charles today.
Only A Phone Call Away Throughout The Entire Water Damage Removal Process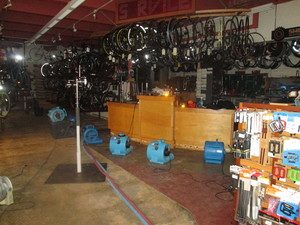 Once you find yourself with a water emergency on your hands it is important to know exactly who to call in those moments.
Brian wants it to be an automatic thought that the customer will think to call 911 Restoration St. Charles, even if it is in the middle of the night or over a holiday weekend.
We pride ourselves on the fact that we are available 24/7/365, making it possible for the customer to call our operation literally any time. Brian understands the importance of this around the clock service, because when moisture is left to stand it can cause even more damage, such as mold growth.
Charlene will coordinate to get crews to your doorstep within 45 minutes of receiving your call, that way you never have to wait for assistance when dealing with a disaster in your home or business.
Our team will arrive with all the equipment needed to get to work, along with their fresh start attitude that is sure to spread positivity throughout this potentially overwhelming situation.
Brian believes that the "rubbles of the ruined can be used to build something beautiful" and he is excited to show you how his workers will make that happen.
Let us be the ones to get your home or business back up and running after disaster strikes, and call our office to get the best customer service in the industry.
Attentive Assistance With Leak And Flood Insurance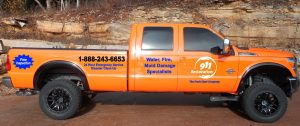 Brian knows that one of the major components of water damage restoration is figuring out the financial part of the job.
911 Restoration St. Charles is proud to work with all insurance companies, and has made lasting relationships over the years with many of these providers. This experience with insurance providers has allowed our staff members to know exactly what information needs to be submitted when a disaster occurs.
Sometimes different types of insurance policies are required when various incidents take place. For example, if a major storm floods your home, then a separate flood insurance policy is required in order to cover the damages.
If for some reason your insurance does not provide sufficient financial aid then we want you to know that there is no need to panic, because Brian's water damage restoration crews offer affordable prices on all of their services.
Brian and Charlene want you to feel as calm as possible during this turbulent time, so call 911 Restoration St. Charles today and our staff members will file your claim for you to get the remediation process started right away!