Commercial Water Damage Restoration in St. Charles
If you own a commercial property in St. Charles then it is important to consistently protect your building from water damage in order to keep your business up and running at all times.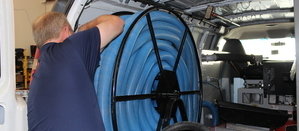 This can be difficult when outside factors such as thunderstorms, tornadoes, and rainstorms are constant threats to your commercial real estate, but with 911 Restoration St. Charles standing by around the clock, you can be sure that help is just a phone call away.
We keep our offices open 24/7/365, giving us the ability to help you the moment your business is affected by a disaster. If water damage is involved in your emergency, then we guarantee to get professionals to your property within 45 minutes of receiving your call.
Providing you with the best remediation services in the industry is our goal, and one way we do this is by working with IICRC certified experts who are specifically trained to mitigation commercial property damage. So, call us when your business is affected in any way by a natural disaster or some other water damage issue and our commercial property damage St. Charles technicians will make sure you get the fresh start you deserve.
Don't Let A Tornado Rip The Roof Off Your Building
Tornadoes are a truly fascinating weather phenomenon that has the power to cause tremendous damage to any structure that happens to be in its line of fire. Their winds can reach speeds of up to 300 mph and the effects can be devastating.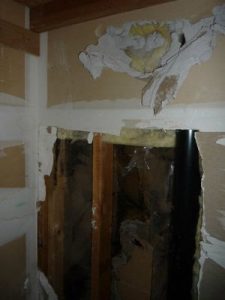 These weather systems are extensions of thunderstorms and are defined as a violent, rotating column of air that travels on the ground, tossing large debris, vehicles and even roof's off of buildings.
Since they go hand in hand with thunderstorms, along with the powerful winds, there is usually heavy rainfall that accompanies the tornadoes. This adds another element of water damage to the destruction it creates.
Since tornadoes are so unpredictable, it is important to have your commercial property prepped as well as you can before one strikes. They also occur all year round, so property owners always have to be ready.
The high winds can literally rip roofs right off a building, exposing the inside to rain and debris. So, if you live in an area prone to being hit by tornadoes, then you may want to consider reinforcing your roof on your commercial property. You can do this by installing hurricane clips or straps.
If a tornado causes wind and water damage to your property, you can always call 911 Restoration St. Charles and we will provide you with the remediation services you need to repair your business back to its full potential.
Ensuring Your Commercial Property Is Fully Insured
There are different types of property insurance policies that provide coverage for disasters such as flooding and fire, yet sometimes a standard policy doesn't offer the coverage you may need.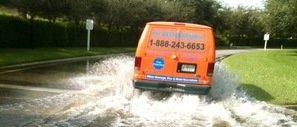 When dealing with potentially devastating disasters like a flood or fire, you want to make sure that your commercial property policy provides enough coverage to completely fulfill your financial needs.
By purchasing supplemental insurance policies for these types of disasters, you can ensure that not only the repair work will be covered, but that you can collect money for any damaged equipment and assets that may have been destroyed in the building.
It may seem like an unnecessary expense, but if your building is flooded due to an overflowing river and you find out that your policy does not cover water damage caused by outside floods, you are going to wish you had sprung for that extra policy.
We have been working with insurance providers for many years and frequently file claims for our customers, so if you have any questions regarding your insurance policy call our commercial property damage St. Charles specialists and we will answer any questions you may have.